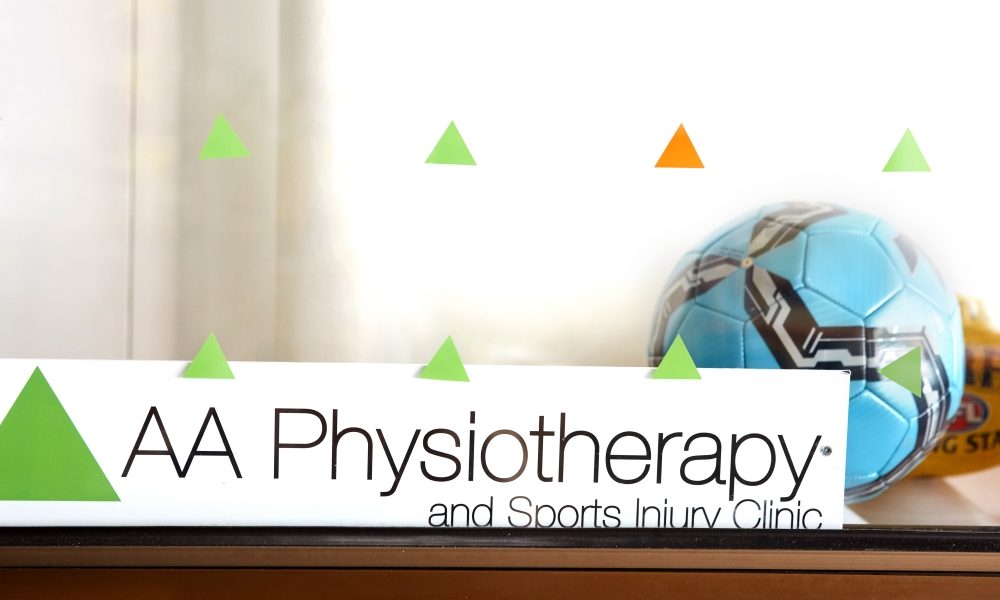 AA Physiotherapy was established in Murwillumbah in 2011, and is situated on the Main St.
Our goal is a speedy, expert diagnosis, with a clear direction for your recovery. We collaborate with other health professionals as the keys to getting you back to the activities you love, sooner.
Treatment specialities include:
neck pain,
back pain,
shoulder pain,
headaches,
pregnancy related pain,
knee pain,
hip pain,
elbow pain,
hand and wrist pain,
foot pain,
workplace injuries
car accident injuries.
Who we treat
We treat a wide range of people with a wide range of abilities. From the athlete to the weekend warrior, the young to the not-so-young, if you think you may need a physiotherapist, you probably do.
Consultation information
A Doctor's referral is not necessary, however, we accept Workcover, DVA, CTP and GP Management Plan referrals.
We have HICAPS and EFTPOS for payment and on-the-spot private health fund claiming.
We do not bulk bill.
---
About Abby
B. App Sc (Physiotherapy)
A Physiotherapist since 2004, Abby has worked from practices in Canberra to the Sunshine Coast and is now owner and principal physiotherapist at AA Physiotherapy in Murwillumbah.
Equal parts anatomy nerd and cheerleader, Abby is the exact combination you want as your physiotherapist.
Abby completed her Physiotherapy degree at the University of Sydney, and has worked primarily in private practice since her graduation.
She loves working with her patients to get to the bottom of the problem and to find the best solution, taking the time to explain your pain, because understanding your condition helps you get better quicker and prevent it recurring.
It was through her own love of playing sport that led Abby to physiotherapy. Playing basketball at a high level, as well as enjoying athletics, hockey, soccer, netball, weight training and dance, Abby knows why you do what you do.
Cutting her teeth with Australian Rules Football and Rugby Union clubs in the ACT, and completing Sports Physiotherapy 1 & 2 through the APA, Abby has the experience and enthusiasm to treat athletes through all levels of participation.
On the same token, Abby's ongoing motivation is helping people recover from injuries that prevent them performing everyday tasks and enjoying life.
Abby's post-graduate studies:
APA Sports Physiotherapy 1 & 2
GEMT Trigger Point and Myofascial Dry Needling 1 & 2
Everyday Foot and Ankle
Everyday Shoulder
Lower Limb biomechanics and Biomechanics and Orthotics
Mulligan's Lower Quadrant Course
Rocktape Full-Day course
Explain Pain
Graded Motor Imagery
Foot and Ankle in Dance
About Michael
B. App Sc (Physiotherapy)
Michael has recently joined AA Physiotherapy and Sports Injury Clinic.
Michael has been working in Private Practice Physiotherapy since 1987, having graduated in Melbourne at Lincoln Institute of Health Sciences.
Following several years in both hospital and private practice in  Melbourne, Michael relocated to Sydney in 1989, and continued to practice in a large medical centre in Manly until 1998.
In 1998, Michael moved to Northern NSW, and founding Cabarita Beach Physiotherapy and Sports Injury Centre, which he ran until 2013.
This was followed to a move to London, where Michael continued in private practice in a busy city practice until 2021. He has now returned to Northern NSW.
Michael enjoys travel, skiing, surfing and has special interest in all aspects of Physiotherapy including:
Sports injuries
Strength training
Post-operative rehab
Fitness for older people
Acupuncture/ dry needling
Michael is available at AA Physiotherapy on Tuesdays and Fridays.
---
About Aurea
Most likely the friendly face you'll first see when you enter the practice! Aurea is our awesome receptionist, talented problem solver and good for a chat.